music-video-Art-project: inSection
neurotoxins injected by insect-parasits for manipulation and survival
brains as joysticks/x-boxes of gambling protozoas and parasites - and where is humankind?

a contemporary multi-media-show with dance, video & music
with artists from Europe, Malayisa & Indonesia
Duo fatale (JOPO & Ingeborg Poffet) Switzerland/France, Europe
dance:
Thong Weng How dance, chinese-drums, Kuala Lumpur, Malaysia
musicians:
fata-fata:
JOPO cl, bcl, saxes, elec, Ingeborg Poffet acco, voc, piano, elec, - Europe /
from Bandung, Indonesia, Asia:
Iwan Gunawan perc, elec, conducting & The Ensemble Kyai Fatahilla
visuals:
Krisgata Achmed & Ari Patria - video - Jakarta, Indonesia, Asia
Heinz Schäublin drawings/art-paintings - Basel, Switzerland, Europe
production:Poffet & Poffet music-production, Europe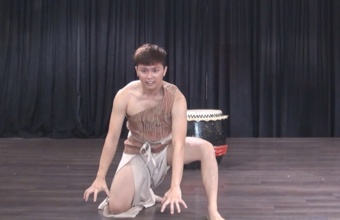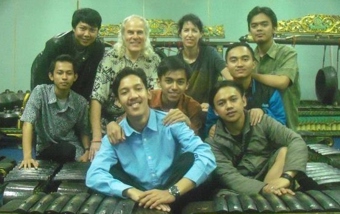 inSection



Is neurology, manipulation, altruism, behaviour of protection, farsighted and complex planning a sign of intelligence and humanity?
# do you (already) love insects, or do you (still) don't like them? #
The project is about insects, who operate with neurotoxins-injections to paralyse and/or influence their victims to a strange behavior. Several stories are to be told. The drawings from Europe represent the perpetrator insect, and the male dancer from Asia represents the victime.
There will be an electronical sound-track combined with live-music. The musicians react perfect to the dance, which shows the unbelievable drama of a microcosmic universe.
The video, which shows the perpretator insect as well as the neurotoxic operations, will be beamed on screens and will describe the neurotoxic influence and psychotic action.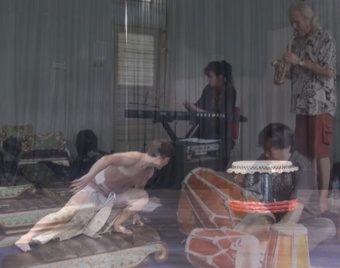 main-members:
JOPO altosax, metalclarinet, electonics, Basel/Switzerland & Liebsdorf/France
Ingeborg Poffet accordeon, voice, electronics Basel/Switzerland & Liebsdorf/France
Iwan Gunawan perc, elec Bandung/Indonesia
& members of the Ensemble Kyai Fatahilla gamelan Bandung/Indonesia
Thong Weng Hau dance, member of Hands Percussion Team Kuala Lumpur/Malaysia
Krisgata Achmed video, Jakarta/Indonesia
Heinz Schäublin original art-paintings, Basel/Switzerland
production: Poffet & Poffet music-production
Label: XOPF-Records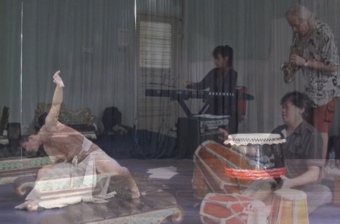 do you (already) love insects,
or do you (still) don't like them?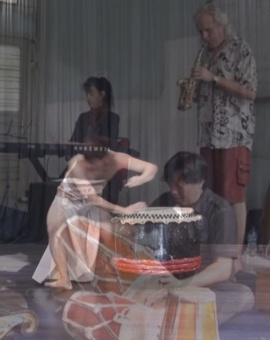 inSection is a real contemporary cross-disciplinary project.
The cultural diversity of Asia and Europe, the combined mentalities, different technics and perspectives come together within this very special project. Each discipline will be improved of an Asian and a european artist, combined together to a new language. We got 4 nations within inSection (France, Switzerland, Indonesia and Malaysia) and 4 Arts: visual, video, music, dance – all to be performed live in public, it's sustainable (longlasting collaboration of the artists since years, planed to go on), we create the dialogue and exchange within each discipline of the 4 Arts as well as through the project, as well as through the nations as well as through Asia and Europe.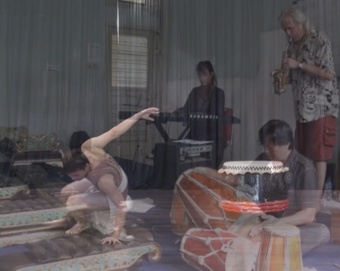 The dancers, musicians and the visual/video performers of inSection all verify each their typical cultural differences as well as coming together, finding a way of common communication within their discipline in this multi-lateral project.
The work-out will be done in Europe as well as in Asia, having performances with the show at several destinies in Indonesia, Malaysia, France, Switzerland and Germany.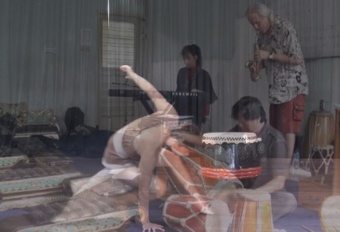 The initiators of inSection JOPO & Ingeborg Poffet from France/Switzerland are interested of longlasting collaborations with each of the artist, as they do with each of them since years, combining all together in this project for the first time. The dialogues across the cultures is their aim. For their are living and working in Asia for several months nearly each year since 1990, working with artists from India to Indonesia, Vietnam, Malaysia and more, they seek a deepening mutual understandning between Asia and Europe.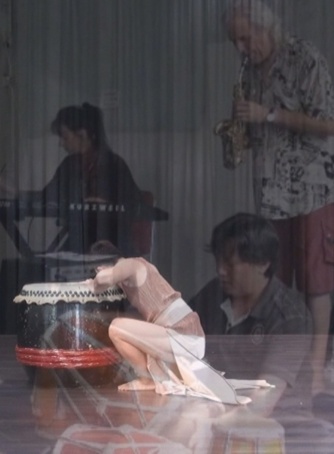 They live amongst us, they are everywhere. But you have to look for them, if you want to see them. So who are they, and who are we?
inSection gets us close to the fascination of nature, bringing up questions about our dominance, know-how and abilities. Through the view of inSection we can destillate the question: what makes us human?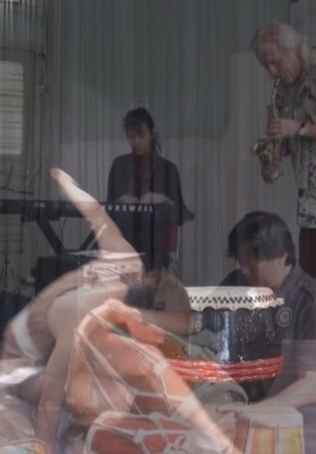 music-video-Art-project: inSection
Gehirne als Joysticks spielsüchtiger Einzeller/Parasiten (und wo steht der Mensch?)
Ist Neurologie, Manipulation, Altruismus, Beschützerverhalten, weitsichtige, komplexe Planung ein Zeichen von Intelligenz und Menschlichkeit?
Dann ist der Mensch in guter Gesellschaft mit Parasiten, den kleinsten Genies des Universums, deren Oozyten bereits mit Neurotoxologie geschickt und leichtfüssig das Verhalten ihrer Zwischenwirte langfristig und komplex manipulieren – bis zu deren Selbstaufgabe. Einige Kontaminierte ahnen nichts davon und leben teilweise ihr altes Leben einfach weiter:
sie agieren undercover.
Befremdlich? Nein, nur menschlich ...
-------------------
Stimmt es nicht nachdenklich, wenn eine Oozyste eines winzigen Parasiten gleich viel über Kriegsführung, Manipulation und Agenteneinsatz weiss wie das Militär und mehr über die Funktionsweise des Gehirns, als alle Neurologen der Welt zusammen? Und dieses Wissen frech in Fähigkeit umsetzt und skrupellos benutzt (wie unser Militär)? Woher weiss der Stachel der amerikanischen Schlupfwespe ohne MRT wo das Zielneuron in der Kakerlake zu finden ist, und darüberhinaus welches Toxin zum perfekten (sehr abartigen, aber praktischen) Verhalten führt? Welches Serum produziert oder verwenden die Eier des ., um zu erkennen, dass ihre Fressfeinde nah sind – durch die Augen ihres besetzten Raupenzombies?
Wissen wir Menschen das schon? Könnten wir es produzieren und einsetzen? Wer würde es nutzen, wenn es so wäre?
Die Antwort führt direkt zu Militär und Krieg. Sollten wir dankbar sein für unsere Dummheit? Wer genau ist hier eigentlich intelligent, wer hat wieviel Können?
Ist der Unterschied zwischen Parasit und Mensch vielleicht nur der, dass das selbe Wissen beide Male zur Zerstörung anderer Lebewesen eingesetzt wird, im Falle des Parasiten zum Zwecke des eigenen Überlebens, im Falle des Menschen aber zur Vernichtung anderer Menschen ...
Vielleicht erhält jede Spezies genau das Wissen, das sie zum Überleben benötigt.
Der Mensch hält sich für die Supermacht des Planeten Erde. Er könnte eines Besseren belehrt werden.
Insekten, Parasiten: sie sind allgegenwärtig, aber nur sichtbar, wenn man auch hinschaut

inSection bringt uns die Faszination der Natur näher und lässt uns selber und unsere Dominanz, unser Können und Wissen hinterfragen: wer sind wir?
Durch den Blick auf inSection können wir die Frage mitnehmen: Was macht uns Menschen aus?
Biography Iwan Gunawan
Conductor of Ensemble Kyai Fatahillah
The name of this ensemble is derived from the set of instruments owned by UPI (Universitas Pendidikan Indonesia), the former Academy for teachers, now having a university status: "Kyai Kanjeng Fatahillah". This is a specific gamelan. Apart from the usual it consists of instruments with a specific form and color.
Lots of compositions have been made for them, as well traditional as contemporary.
Founder of the ensemble is Iwan Gunawan, a composer and conductor. Meanwhile they have played concerts in Asia and Europe.
It is interesting to know that "Ensemble Kyai Fatahillah" is capable to play compositions been transferred by oral history as well as on paper in cipher (traditional notation) or as in Western notation.
By this means the orchestra has been capable of playing contemporary pieces from international composers.
In 2006 Ensemble Kyai Fatahillah was taking part in the project "Tribute to Ton de Leeuw" in Jakarta, Yogyakarta en Surakarta. It was an enormous challenge, but also a chance to experience the process of "acculturation". Since 2010 they work together with the composers and musicians JOPO & Ingeborg Poffet from Europe, especially combining the two tunings gender and slendro.
Biography Thong Yoong How
dancer & drummer
Chung Hua High School Seremban 96'
Member of HANDS Percussion Team Sdn Bhd
Kuala Lumpur, Malaysia
Working together with Duo fatale since
- 2010 collaboration for cracking bamboo festival in Vietnam and Indonesia
- 2011 SOULS in LOVE, a mini-opera by Ingeborg Poffet in Kuala Lumpur
- 2012 research & first rehearsals for inSection
- 2012 SOULS in LOVE, shown again in august 2012 in Kuala Lumpur
Biography Krisgatha Achmad
artist, design & video, Jakarta, Indonesia
Education
1999 - 2004
• Indonesia Design University, Bandung, Indonesia
Majoring: Interior Design
Artist-­In-­Residence
2006 ­ 2007
• Lijiang Studio, Kunming, Yunnan---China
Selected Works
Solo Exhibition :
2009
• Sideless, District Sides, Semarang, Indonesia
2006
• Space Athorn City, Shelter Bar & Gallery, Kunming, China
Group Exhibition :
2011
• Art & Motoring: TRANSIT (Special Projects), Galeri Nasional Indonesia,
Jakarta, Indonesia
2010
• Rated A (ruangrupa), Bengkel, Jakarta, Indonesia
• Jakarta Wasted Artists, Bazaar Art – Mall Art, Pacific Place, Jakarta, Indonesia
• Jakarta Wasted Artists, AOD artspace, Jakarta, Indonesia
• Room Manipulation, Black Out X Crimescene, Jakarta, Indonesia
2009
• CeC / CaC 2009: Sattal Estate, Bhimtal, India
• Delhi Electronic Supply Unit: New Delhi, India
• Deer Andry: Bandung, Jakarta, Yogyakarta
Biography Heinz Schäublin
Art-painting, Basel
He studied Arts and Painting, has been granted several scholarships, since 1982 he has regularly been invited to install exhibitions in Basel, Laufen, Liestal, Reinach, Riehen, Stuttgart.
Since 1988 he has worked together with JOPO & Ingeborg Poffet as the "trio fatale vision",putting many multi-media-projects to performance: installations and live performances, showing them at international exhibitions in Switzerland, Germany, Russia, Estonia and Singapore. Some of these projects have been awarded.
He also works together with other artists like Heidi Köpfer - dance, Urs Rickenbacher – sounds, Jean-PierreAddor – photography.
In 2007 he published his Art-book "megacities" at the Verlag Hirschkuh.
music-video-Art-project: opsonization (2010)
music-video-Art-project: cryptochronics (2009)