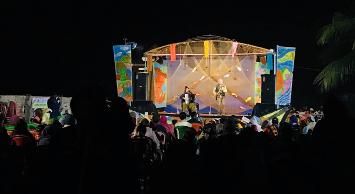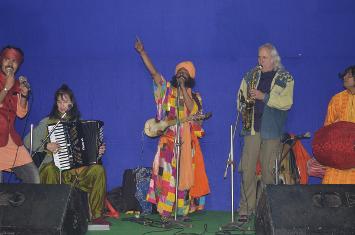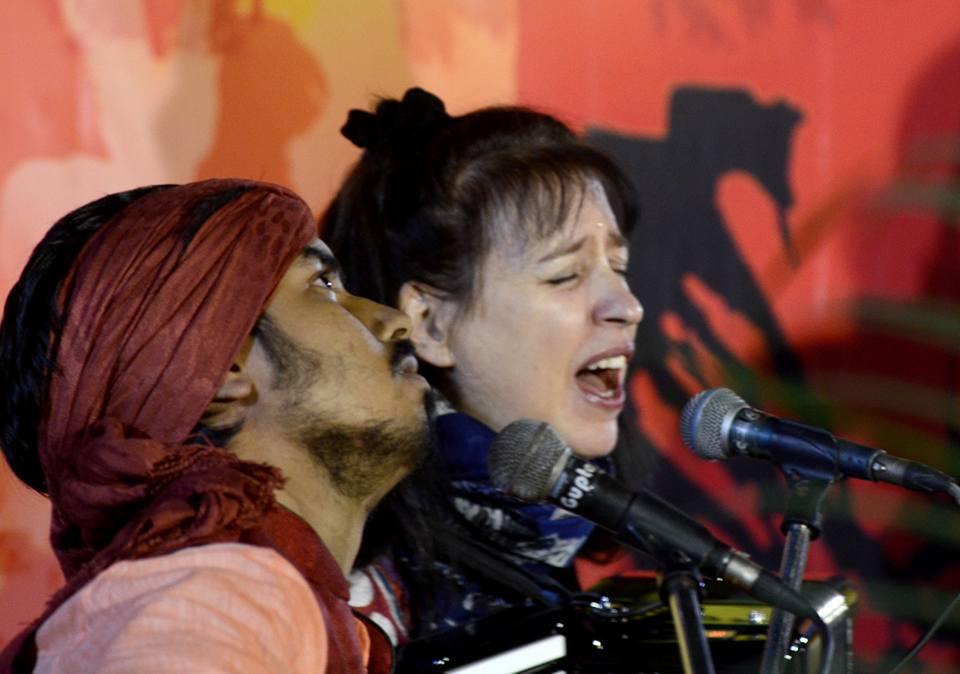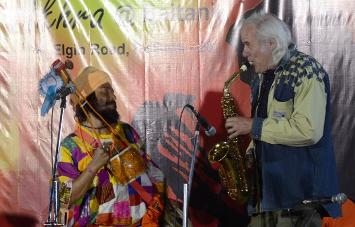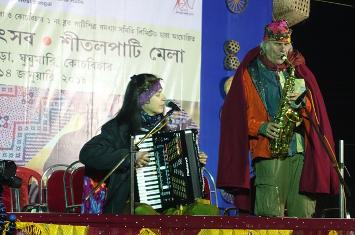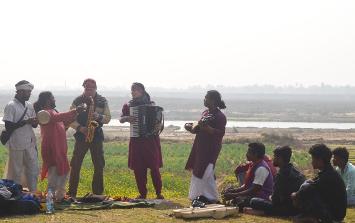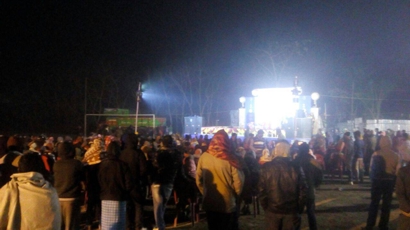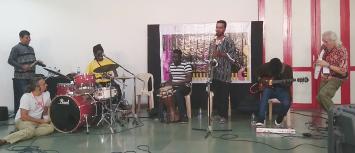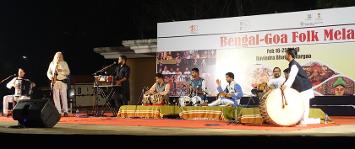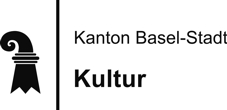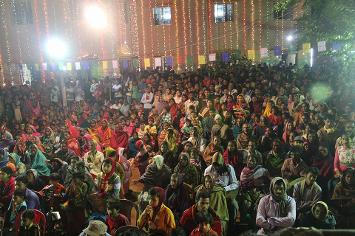 Duo fatale in India 28.12.2017 - 24.02.2018
playing
Roulette-Circles
the World-Jazz-Project

Duo fatale & Duo fatale meets indian musicians:
JOPO sax & Ingeborg Poffet acco, voc & collaborations with bengal & goan musicians
by TourEast/Banglanatak in Bengal State, India
concerts @ Sunderbans Folk Festival
29. - 31.12.2017
collaboration with rural folk musicians
2. - 5.01.2018
Duo fatale & Duo fatale meets Bengal musicians
6.01.2018
@ Calcutta Rowing Club
Duo fatale & Duo fatale meets Bengal musicians
7.01.2018
@ Akhra@Baitanik, Calcutta
Duo fatale meets baul fakiri
9.01.2018
@ Joy Deb (near Santiniketan)
Duo fatale
12.01.2018
@ Bhawaia Utsav, Cooch Behar
Duo fatale
13.01.2018
@ North Bengal Festival, Cooch Behar
collaboration with Goan musicians
18.-19.01.2018
@ Ravindra Bhavan, Margao
Duo fatale & Duo fatale meets Goan musicians 20.01.2018
@ Margao Lokotsav-Festival 2018,
Ravindra Bhavan, Margao

Duo fatale
30.01.2018
@ Firefly, Benaulim
attendents
7. - 09.02.2018
Sur Jahan Festival @ Kala Academy Goa
JOPO meets Cheikh Lo
9.02.2018
@ Sur Jahan Festival Workshop,
Kala Academy Goa
collaboration with Goan musicians
18.02.2018
@ Ravindra Bhavan, Margao
Duo fatale & Duo fatale meets Goan musicians 18.02.2018
@ Bengal-Goa Folk Mela 2018,
Ravindra Bhavan, Margao
3. & 4.03.2018, 10. & 11.03.2018
studio-recording with duo fatale
of the new world-jazz-project 2018: roulette-circles
@ studio audio-création, Liebsdorf, France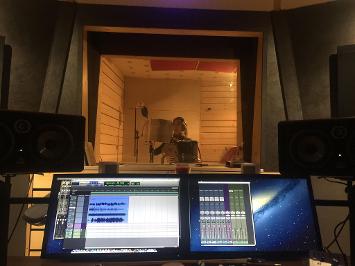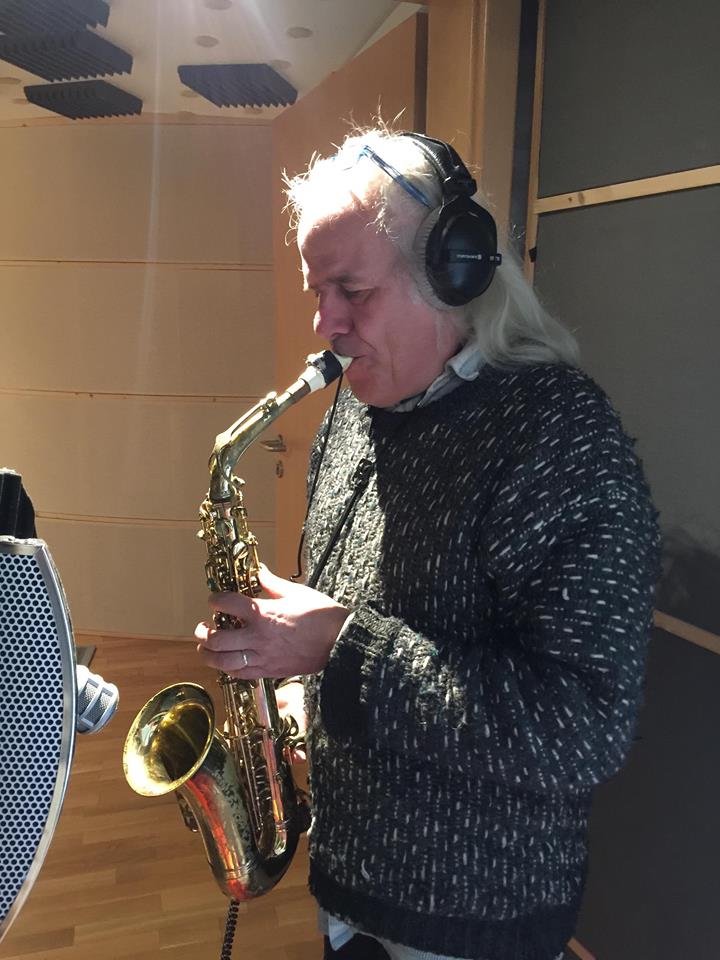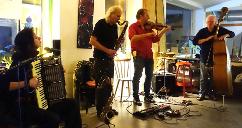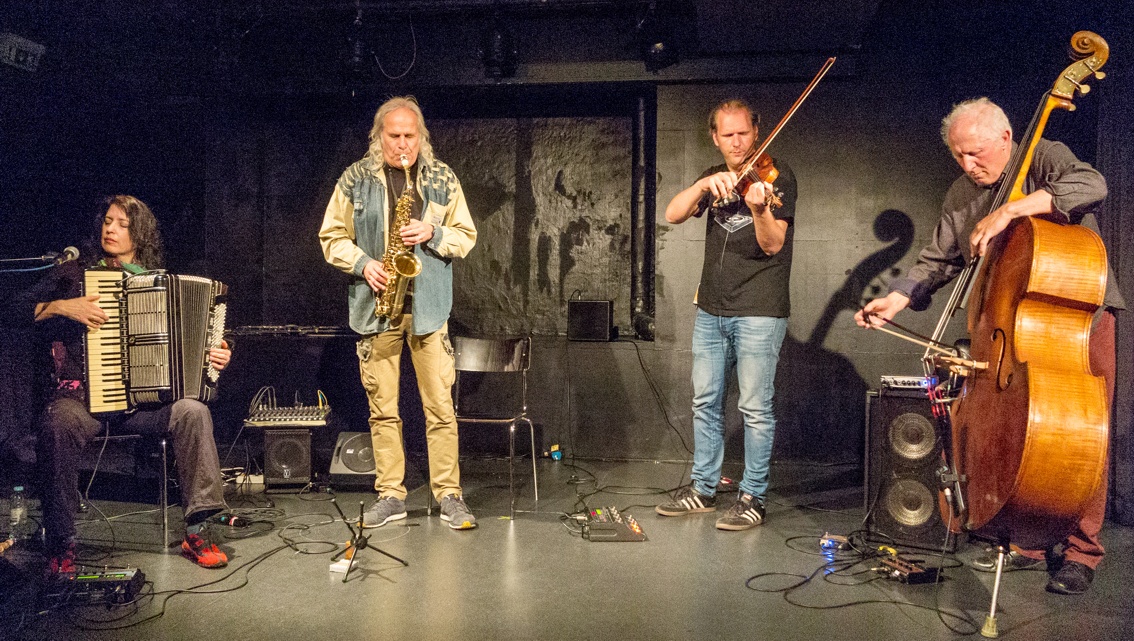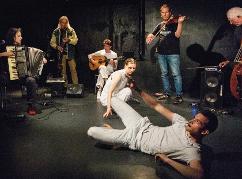 further studies for

GCP -Good Clinical Practice, Basics

@ Universitätsspital Basel

Level Investigator (Prüfärztin)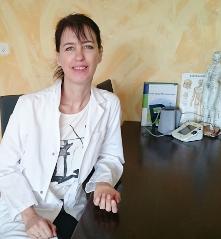 1.07. - 14.08.2018
are working on development of musical projects
in Studio in France
incl. CD- & scores-productions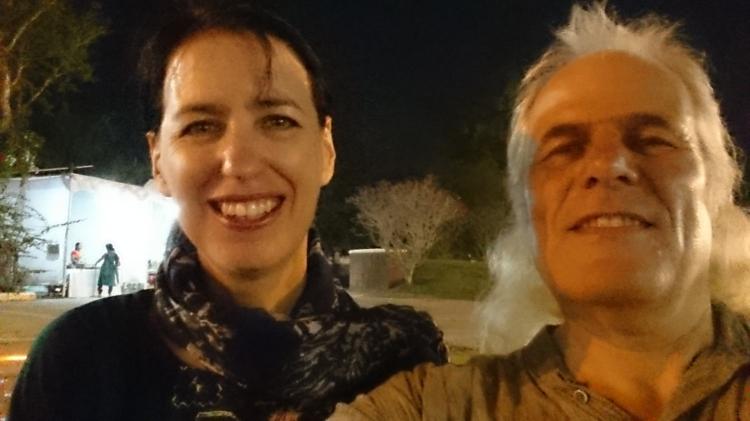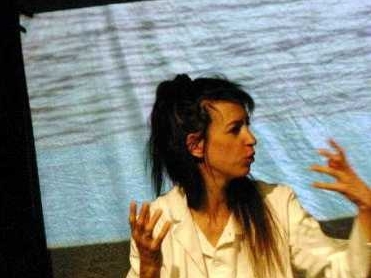 further studies for
GCP - Good Clinical Practice, advanced

@ Universitätsspital Basel

Level Sponsor-Investigator

physically release
21. october2018

JOPO as, voc, perc
Ingeborg Poffet e-acco, voc, perc
digitally release
22. october2018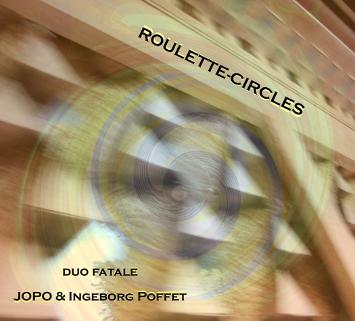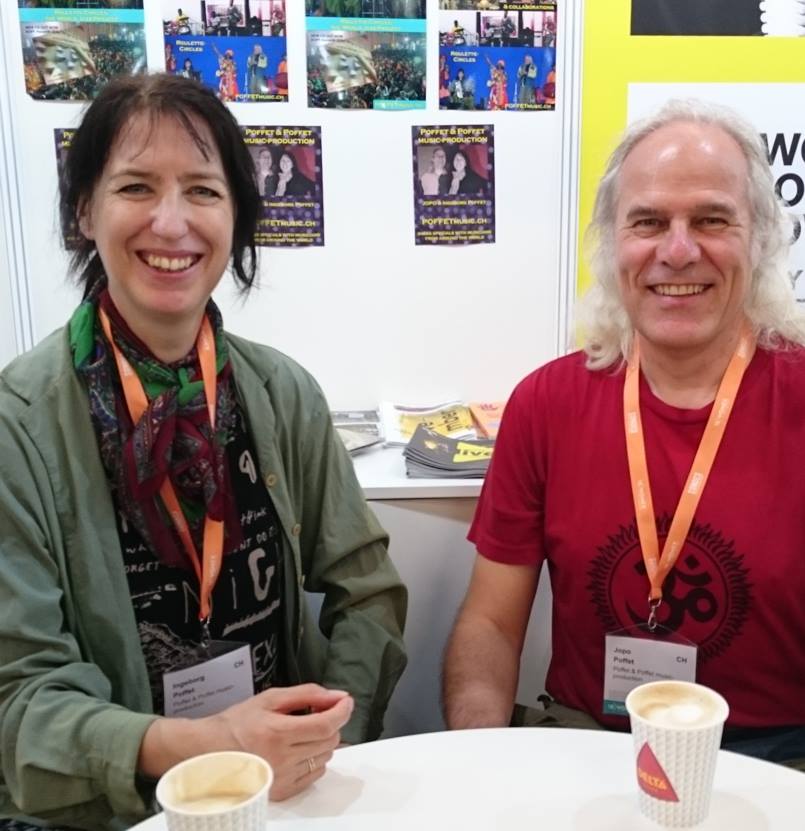 24. -28. October 2018
are representing some world-music-projects of Poffet & poffet music-production, especially
Roulette-Circles, the World-Jazz-Project @ the WOMEX 2018 in
Las Palmas de Gran Canaria, Spain.
Don't hesitate to contact us and make a date or meet us directly at the
Swiss Stand: INFECAR, PABELLON 7
FLOOR A, N° A 103-106,
music made in switzerland (SUISA)
29.10. - 24.11.2018
JOPO & Ingeborg Poffet are going for musical-research, retreat and health project to Dakar in Senegal, Africa incl. practical stage, visits & work-shops @ Suba Centre & Hôpital traditionnel de Keur Massar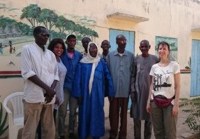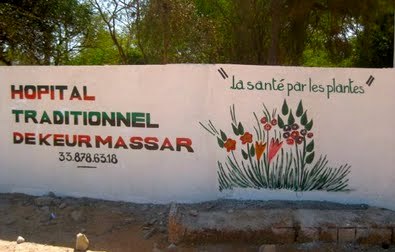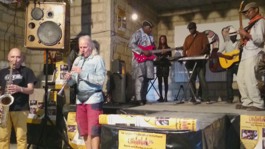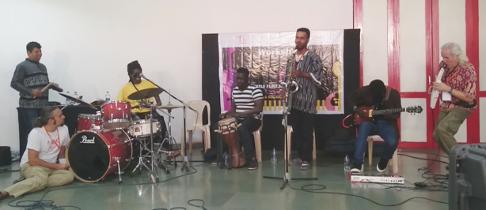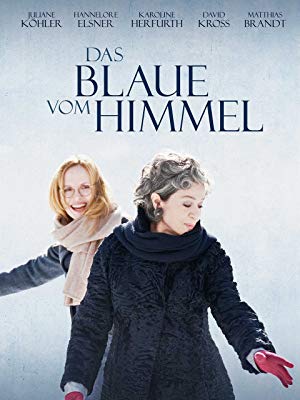 on tv:
10.12.2018 01:30 h 1Das Erste
Regie: Hans Steinbichler,
with Hannelore Elsner, Juliane Köhler,
production: ahoi Musikverlag,
music by Niki Reiser,
Ingeborg Poffet accordion
theatre performances:
Bericht eines Schiffbrüchigen
by Gabriel Garcia Marquez
actress: Serena Wey
guest: Jörg Schröder (actor)
music by duo fatale,
JOPO as, bcl, perc, comp.
Ingeborg Poffet e-acco, voc, perc;
Andi Marti, tb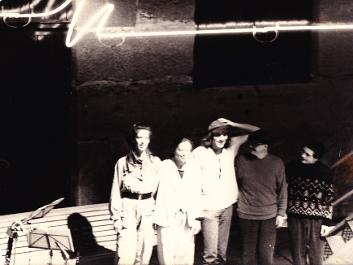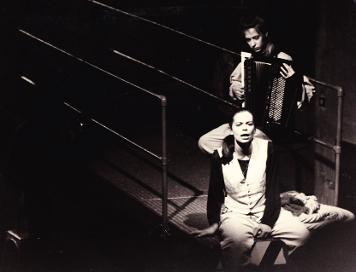 premiere:
14. decembre 2018 - 20:00 h (sold out)

15. decembre 2018 - 20:00 h (sold out)

@ THEATER GARAGE
Bärenfelserstr. 20 / Hinterhaus, 4057 Basel
on tv:
26.12.2018 00:00 h ATV
27.12.2018 12:45 h ATV
Maria, ihm schmeckt's nicht!
comedy with Christian Ulmen, D/I 2009


music by Niki Reiser,
Ingeborg Poffet accordion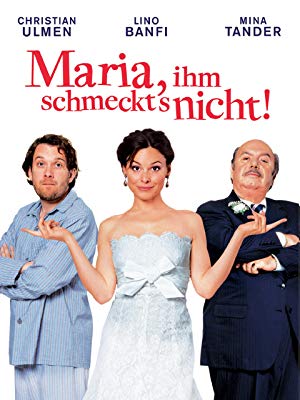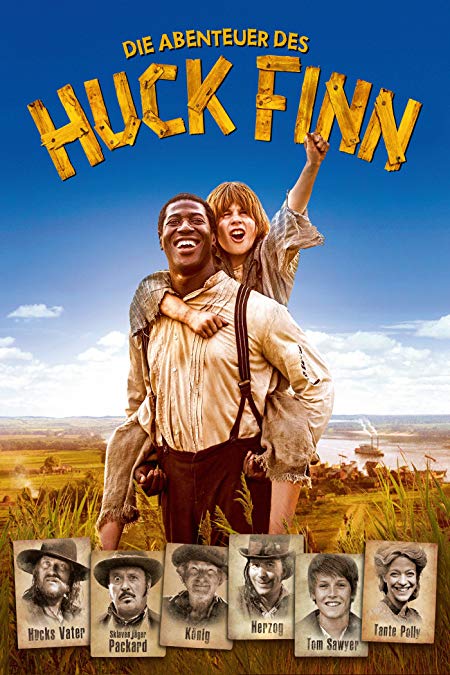 on tv:
31.12.2018 08:40 h BR
Die Abenteuer des Huck Finn
adventure by
Hermine Huntgeburth
music by Niki Reiser,
Ingeborg Poffet accordion
21.12. - 11.01.2019
JOPO & Ingeborg Poffet
are working on development of musical projects, scores & videos
in Studio in France